Adapters and Calibration Slides
With the following c-mount adapters you can connect microscope cameras, which have the standardized c-mount thread, to almost every microscope of the most well-known manufacturers. The adapter is connected between the camera and the trinocular tube of your microscope.

If your microscope does not have a trinocular tube, you can use a c-mount-on-xx-mm adapter to connect your microscope camera to one of the two eyepieces of your microscope and take the image from there. One of the eyepieces is taken in and the adapter-camera combination is inserted in its place.

The c-mount adapters below are compatible with the most models of the corresponding manufacturers. Important for the compatibility is the diameter of the adapter on the side where the microscope is attached. Below you can see a Leica adapter with 35 mm diameter; for every listed adapter you can find this diameter in its detailed description under the bullet point "Diameter (outer) on the microscope side [mm]". You can now measure your trinocular tube diameter to verify compatibility.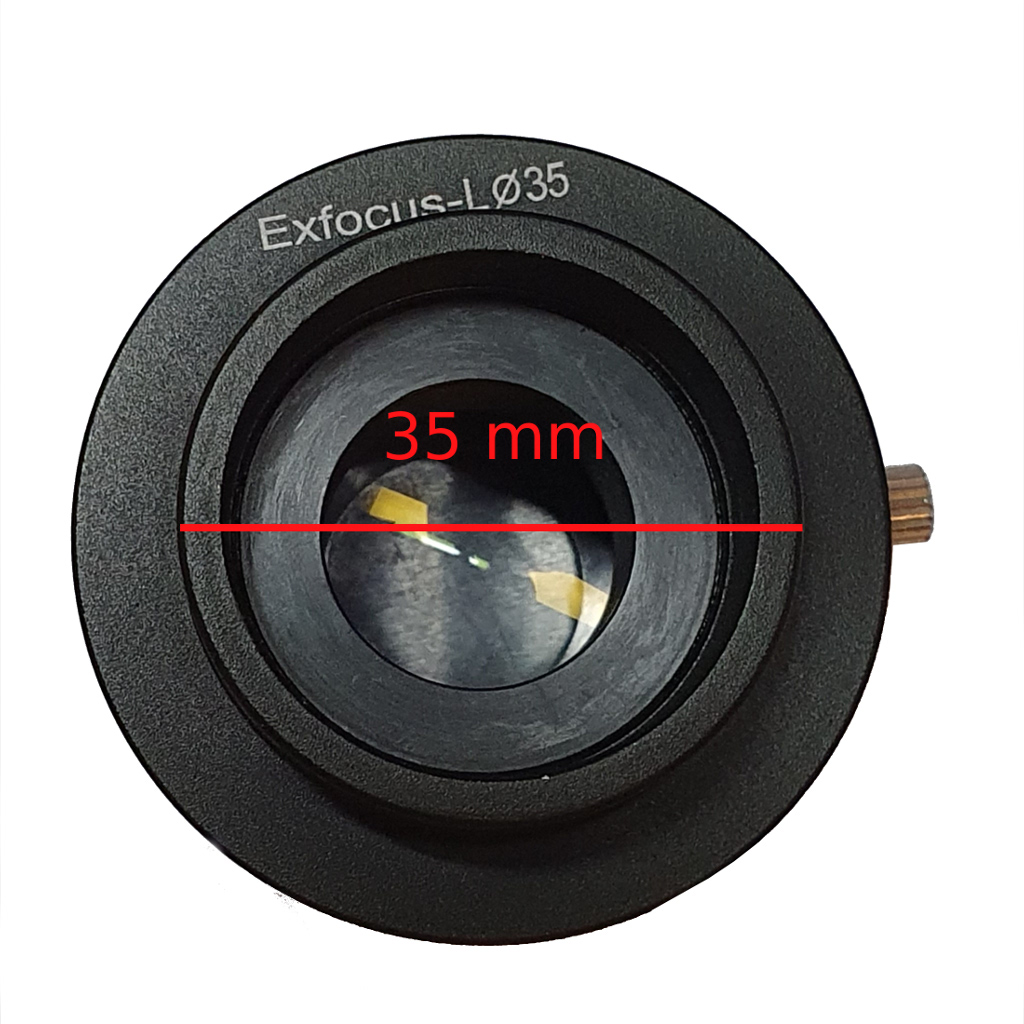 Adapters with further magnification rates are also available on request.
---